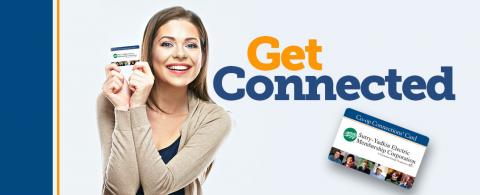 Co-Op Connections
The Co-op Connections Card offers co-op members and employees product and service discounts at participating retail businesses. In turn, participating local businesses benefit from increased customer traffic, and from promotions in co-op communications and advertising materials.
More than 500 co-ops in 46 states participate in the program, featuring discounts from more than 32,000 local and national businesses.
Click here to search for local and national discounts.
Download the free Co-op Connections app while you're there.