Energy Efficiency & Financing
Energy efficiency/Cost saving Tips
Set water heater temp no higher than 120 degrees.
Install water-heater wrap per manufacturer's instructions.
Limit shower length to 5-7 minutes.
Install low-flow shower heads.
Change HVAC filters monthly
During the winter close shades and drapes at night to keep heat in. Open drapes and shades during the day to catch free solar heat. 
During the summer, keep shades and drapes closed during the day to keep heat out.
Caulk around windows and doors.
Install programmable thermostats.
Wash clothes in cold water.
Only do full laundry loads.
Clean your dryer's lint trap before each load.
Clean refrigerator coils annually.
Use microwave for cooking when possible.
Only run dishwasher when fully loaded.
Keep lids on all pots and pans while cooking to cook food faster, and keep the temperature in your kitchen cooler.
Install LED bulbs in fixtures you use most often in your home.
Turn off unnecessary lighting.
Turn computers and monitors off when not in use.
Turn TVs and other appliances off completely when not in use.
Purchase ENERGY STAR® appliances.
Learn more about Touchstone Energy's 101 Ways to Save Money and Energy: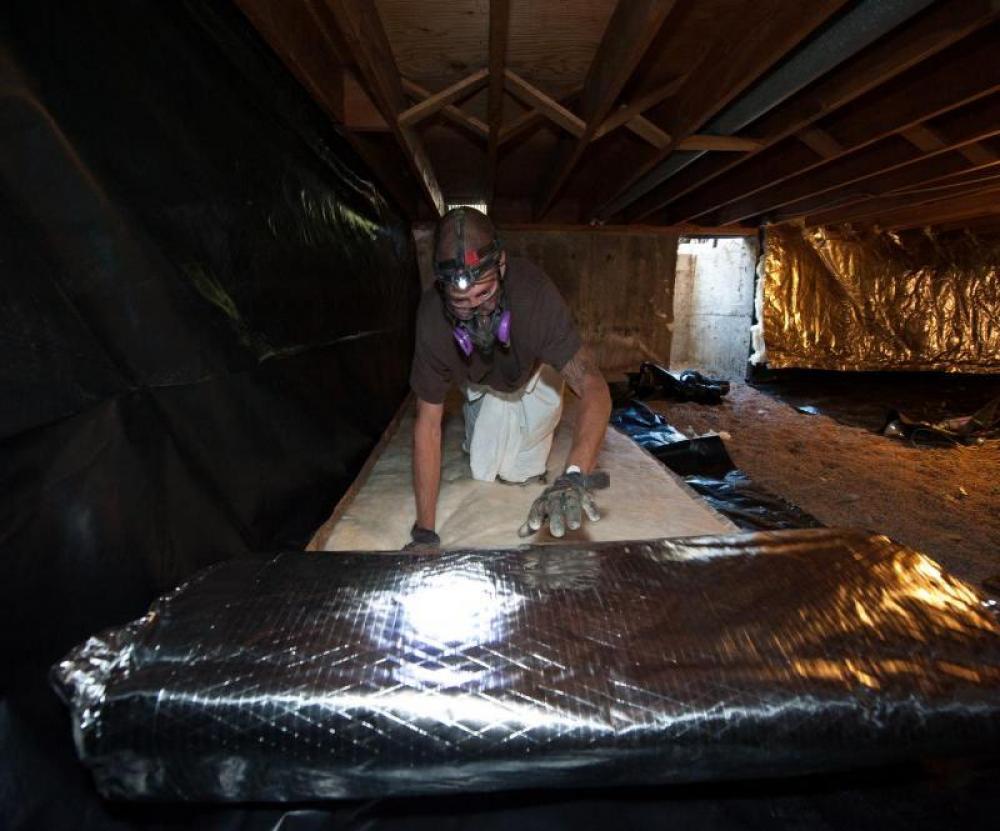 You may be eligible for various loan options through your financial institution. Check with your financial advisor to see which loan options that may be available to you.
Electel
Surry-Yadkin EMC members are eligible for membership with ElecTel Cooperative Federal Credit Union. ElecTel offers outstanding programs for its members, such as the Energy Efficient Loan Program. Members can borrow up to $35,000 for improvements, including new windows and doors, electric heat pumps, furnaces, air conditioners, generators, solar projects, water heaters, insulation, and ENERGY STAR® appliances. 
Learn more about ElecTel membership and the Energy Efficient Loan Program at electelccu.org or at 800-849-5600.
Public Financing
YVEDDI offers two programs that could help finance your next energy efficiency project. Its Weatherization Program was designed to help elderly, disabled, and low-income individuals weatherize their homes. So if you need to weather-strip your doors or insulate your home, this program could provide the financing you need. Applicants must meet the income requirements (200 percent of the U.S. Department of Health and Human Services Poverty Index) to be eligible for assistance. 
The Heating Air Repair and Replacement Program offers financial assistance to low-income families who are interested in repairing or replacing an existing heating system. The program is also administered by YVEDDI, but the income requirements are a little more stringent (150 percent of the U.S. DHHS Poverty Index). Aside from the income requirement, the standards to determine eligibility essentially mirror the requirements of the Weatherization Program. 
Applications for both programs must be completed in person and are reviewed on a first-come, first-served basis. Funding is provided by the Department of Energy but limited, so make sure to contact YVEDDI quickly to see if you are eligible to receive assistance.
Housing Programs
Single Family Home Ownership Direct Loans (Section 502) – Used to help buy, build, repair or rehabilitate safe, well-built, affordable homes for rural Americans.
Single Family Home Ownership Guaranteed Loans (Section 502) – Used to purchase a new or existing home.
Single Family Home Ownership Direct Repair Loans and Grants (Section 504) – Used to help low income homeowners remove health and safety hazards by repairing or replacing their roof, winterizing, purchasing or repairing their heating system, structural repair, water and sewer connect fees, and similar uses.
For more information on these USDA Rural Development Housing Programs, contact your local office and ask to speak to a housing program technician. Residents of Surry, Yadkin and Stokes counties should contact the Dobson office (336-386-8751). Wilkes County residents should contact the Jefferson office (336-246-2885), and Forsyth County residents can call the Winston-Salem office (336-767-0720). 
Your next project could be financed by your local credit union or if you meet the designated criteria, the federal government. Just make sure to check your current energy usage and the project's impact on your future usage before you select your source of financing. You can do this online through your SmartHub account or by contacting our office at 336-356-8241.