Renewable Energy Generation
Cooperative members across North Carolina are increasingly interested in harnessing the power of the sun to power their homes. North Carolina's electric cooperatives are responding to the changing needs of our members, and we are working to incorporate renewable energy sources to our energy mix while also keeping costs as low as possible.
Solar generation is available only when the sun is shining, but it's our job to make sure you have reliable, dependable power 24 hours a day, seven days a week, rain or shine, day and night. That's why we must maintain an infrastructure (the "grid") to meet energy needs and ensure an uninterrupted flow of energy, regardless of the weather.
If you are interested in learning more about interconnecting to Surry-Yadkin EMC's system, please follow the links below to find our interconnection procedures, forms, agreements, rates, and frequently asked questions:
Surry-Yadkin EMC Interconnection Procedures, Forms and Agreements
Renewable Generation Rates - Rate Rider RG
Solar Energy
If you're considering solar power, your electric cooperative is here to help.
As a local energy partner, electric cooperatives are working with members to help them reach their energy goals. From increasing energy efficiency to interconnecting home solar panels, your co-op can help you find the facts you need to navigate the decision-making process. Click here to find out more information from NC Electric Cooperatives.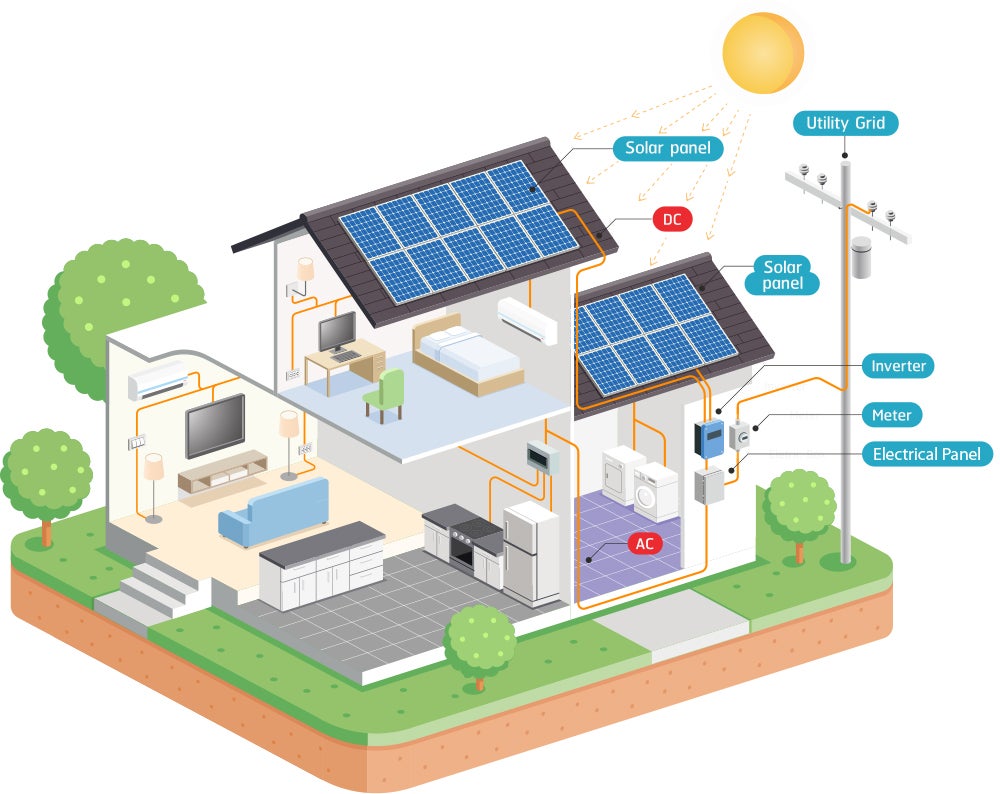 Since 2014, the Fairview Solar Farm has played a vital role in leading our membership down a path towards economic and environmental sustainability. 
Harnessing the power of the sun
We're all fortunate to be nestled in the foothills of North Carolina, one of the most beautiful parts of the state. As your power provider and residents of this wonderful community, we feel our solar farm represents an important opportunity to improve the lives of our members in a few different ways.
Why?
Three reasons: to contribute to the sustainability of our environment, to reduce our wholesale power costs and to provide an educational opportunity for local students involved in the Science, Technology, Engineering and Math initiative.
Sustainability – The Fairview Solar Farm initially consisted of 360 panels, producing 100 kW of electricity. But in 2015, the farm's capacity was doubled to 200 kW. That's enough electricity to power 20 to 30 homes every year.
Affordability – Because of the location of the solar farm and the direction of the panels, we anticipate it will help us meet demand during system peaks, saving money by offsetting the need to purchase power during those peaks.
Education – Students learn best when they see lessons come to life. We bring students to our cooperative throughout the school year to teach them about the transmission and distribution of electricity, but we think getting to learn about solar energy is going to be really special for them.
Where?
The solar farm is located at the Fairview Breaker Station in Dobson, less than one mile from the intersection of N.C. 268 and Wilmoth Road. To schedule a tour, contact SYEMC at 336-356-8241.