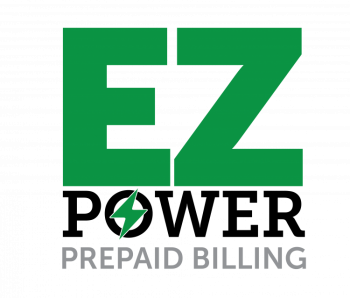 EZ Power is our prepaid energy management solution that allows you to structure your payment schedule to meet your specific needs. Similar to a prepaid cell phone, EZ Power puts the power into your hands by helping you manage your energy use through Smarthub, and by enabling you to only pay for energy when you need it.
EZ Sign Up
There is no deposit required when you sign up for EZ Power, which means every dollar that you spend goes to providing you the energy you need.
Use Existing Deposits
EZ Power offers immediate value for existing members who have paid deposits. Now, you can use your existing deposit for energy.
No Late Fees, Trip Charges, or Reconnect Fees
Once you sign up for EZ Power, say goodbye to late fees, trip charges, and reconnect fees! Since EZ Power members use our residential pre-pay rate, they never receive bills, so they never pay late. They pay for energy when they need energy.  
Sign Up Today with just a few EZ steps!