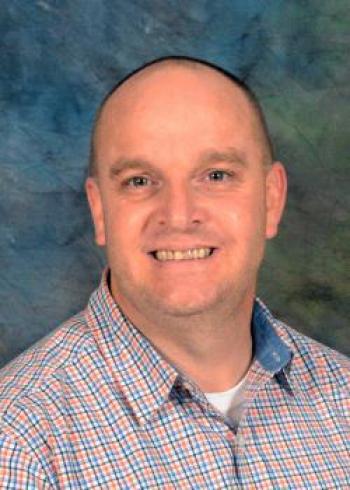 travisbode@syemc.com
336-356-5238
Travis Bode, economic development coordinator, has been an employee of SYEMC for the entirety of his working career but his relationship to the co-op goes deeper than strictly business. Having spent a lot of time at the business during his father's employment, Bode grew up around the company and its employees. His father was a loyal employee of SYEMC until his passing in 1986. "I knew at an early age how valuable the cooperative is to the community and wanted to be a part of it," said Bode.
After graduating from Surry Central High School, he attended Gardner-Webb University where he received his Bachelor of Science degree in Business Administration. He continued to pursue educational investments by later attending a course to become an NRECA Certified Key Accounts Executive (a rural economic development certification), and also completed a Basic Economic Development Course at UNC School of Government.
During his time at SYEMC, Bode has served as a warehouseman, member services representative, a right of way coordinator, and his current position, economic development coordinator. "I enjoy serving others and working to bring higher paying jobs and opportunities to our members and the communities we serve. I enjoy supporting our existing businesses to help keep jobs local. I also enjoy working on complex problems with a great team of highly motivated individuals to come up with great solutions," said Bode of his employment with SYEMC.
Outside of the office, he enjoys playing golf and spending time with his wife of 20 years, Stephanie, and their two daughters, Gwendolyn and Samantha. The family is active in their church and Bode has served in various leadership roles during his membership at Salem Baptist Church. He also serves as one of the Board of Directors for the Yadkin Valley Chamber of Commerce.