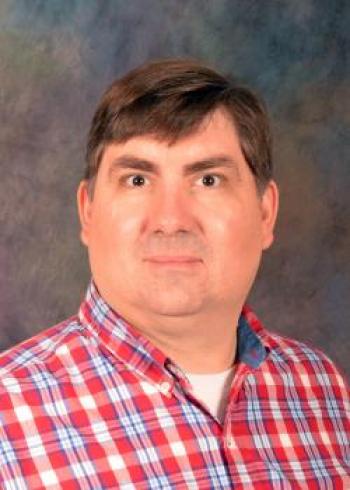 williamhawkins@syemc.com
336-356-5254
William Hawkins, system planning engineer, has been an employee of SYEMC since 2016. Originally from Sullivan County, TN, Hawkins is a graduate of the University of Tennessee where he received a Bachelor of Science degree in Electrical Engineering in 2003.
Having worked in the co-op world since 2007, he is no stranger to the industry. "I worked at Western Farmers Electric from 2007 until 2015, always hoping to obtain a position closer to my parents," said Hawkins. In 2016, the opportunity became available for him to do just that. Hawkins found himself applying for and being hired as SYEMC's system planning engineer, a position he has now held for six years.
Throughout his career, he has gained experience in station design, construction, project management, and transmission planning. "In my position, I am able to help provide members with reliable energy," said Hawkins when asked what he likes the most about his job.
Outside of the office, Hawkins enjoys driving and playing chess. He also loves listening to a variety of music and spending time with his family and friends.